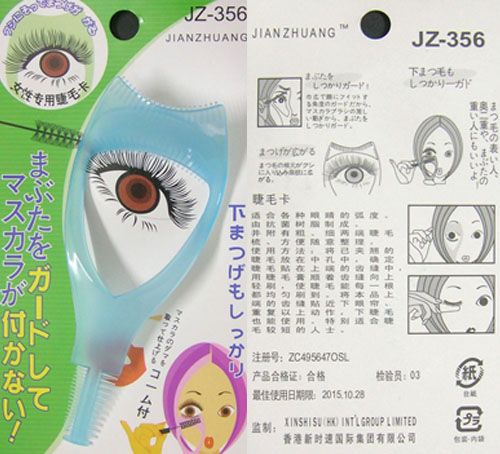 Testi 1 : Mar 27 2009, 09:00 AM)


the mascara guide is a MUST buy. No more stains on the upper lid and lower lash were easily enhanced by this tool! you forgot to mention there there is a lash separator on the handle! LOVE It. Lashes were perfectly separated and my eyes were instantly dolled up Smile


Testi 2 :Nov 18 2009, 07:44 PM)


Wow...Never thought the guide came with comb and seperator.. Now I can easily mascara my down lashes and upper lashes. With the comb my lashes are more defined..Very pretty result




BEAUTY TOOL FOR EYES
MASCARA GUIDE (pink colour)
Having a difficult time to apply your mascara
everyday? Fuss no more!


Introducing the Mascara Guide that can helps you
effectively apply your mascara onto your lashes,
quick and easy. No more mess!


Trace this thingy at your eyes while applying mascara so that it wont smudge your eyelids & eyes puff area.
The bottom comb part can be used to comb ur lashes